The Opportunity
Chirag Parmar leads Special Projects and takes charge of accelerating WebEngage's already phenomenal growth. When Chirag was hunting for the next growth project that could shake up the retention marketing industry, the idea of launching an Academy popped up.
Chirag and the team spotted three game-changing opportunities for growth:
1. Create a pool of talented retention marketers
Many WebEngage customers face a similar challenge: finding a way to hire folks skilled in retention marketing who can set up the WebEngage tool for success. "Our customers often ask us if we can help find the right talent," says Chirag.
The team realized that an Academy could be a sure-shot way to train marketers and get them certified in retention marketing. This can create a talent pool of retention marketers who will strike the right balance between understanding retention and knowing the WebEngage platform.
2. Create customers with a high propensity to buy
The likelihood of WebEngage-certified marketers purchasing the product for their organization increases, regardless of where they are employed.
3. Increase stickiness for WebEngage
If you hire a WebEngage certified marketer and you have WebEngage in your tech stack, the chances of you switching to a competitor is drastically reduced. The team counted on the Academy to play a role in driving higher retention.
The In-house Process
Chirag and his stellar team of 8 content marketers had a tight deadline of 4 weeks to launch the WebEngage Academy. The first two weeks were spent finalizing and formalizing the course topics and chapters. Chirag selected a smart content mix of instructor-led training videos, conversational videos, presentations, and blogs.
The third week was spent churning content and video scripts. The last seven days were spent shooting at least 75 videos in-house. The team was on fire, holidays were skipped, and everything was happening as planned. In parallel, Chirag started to hunt for an Academy solution to host all his course content.
Evaluating Trainn and other Academy solutions
The team had to launch an Academy in 4 weeks. So, they needed an easy-to-use platform that could stretch to meet all of their needs. A platform that could help them do more with less. After evaluating a handful of vendors, Chirag chose Trainn.
"Our evaluation process was very simple. We wanted a no-bullshit platform. I don't want you to give me 10,000 features that I may or may not need. Give me a very straightforward platform where I can simply upload my content, my learners can up-skill themselves with ease, and it's easier for my team to manage"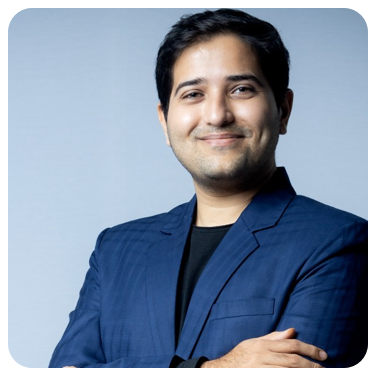 Chirag Parmar
Senior Manager - Special Projects (Marketing)
Chirag highlights Trainn's support and flexibility as deal-breakers. He recalls a time when he raised a support request the previous night, and it was resolved the next morning. Such experiences reassured Chirag that the Trainn team would be available when WebEngage needed them.
The Academy had to go live in 4 weeks. Chirag feared that the other enterprise-y platforms evaluated might take two weeks to even respond to a support ticket.
"I loved your support. I have used so many SaaS products, but none of them have been proactive in terms of giving candid feedback and at the same time acting as a consultant," exclaims Chirag.
The Solution
Experts say it takes a village and a couple of months to launch an Academy. But WebEngage proved us all wrong.
Within a month, Chirag and the team went from ideation to launch. Where agencies took years, and in-house teams took months, Chirag highlights that Trainn's operational efficiency helped launch the Academy in just a month. "The flexibility that Trainn offers is really powerful. As a customer, I could just upload videos and move forward with my Academy."
The WebEngage Academy was launched on the company's 11th anniversary on October 13th, 2022, by Mr. Avlesh Singh (Co-Founder & CEO) in a town hall.
A user, on average, spends an astonishing 111 minutes (1 hour and 51 minutes) absorbing knowledge on the Academy. In just the first few months since its launch, users are already reaping the rewards of engaging and informative content on retention marketing.
Measuring the performance of the Academy
Today, the WebEngage team is able to track
How many people have started the course
How many course completions
How many people have started the assessments
The evaluation of these assessments
Using Trainn's academy analytics, the team has complete visibility of each user's journey — time of sign-up, selecting a course, course progress, and assessment scores.
Looking to the future
Chirag and the team are excited about the GTM opportunities that lie ahead with the Academy. Currently, in the beta phase, the Academy will soon be rolled out to customers and a wider audience.
With the WebEngage Academy built on Trainn, WebEngage continues to serve as a strong advocate to simplify retention for businesses. And that is the beginning of what they call WebEngage's Journey with Trainn.