Educate your Customers Wherever They Are
Design an omni-channel learning experience for your customers,
at scale.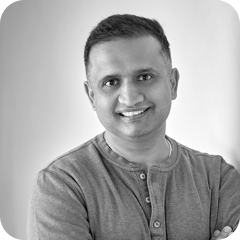 "Trainn is at the epicentre of our onboarding and support process…
Raghu Kashyap | Co-founder and CTO
Plug-n-play videos
Video Hub
No-code Academy
Plug-n-play videos
Copy + Paste the embed code to easily plug videos on your product, on a page, or to the entire world. Update your videos, without having to change codes.
In-app
Offer quick video tutorials at points of friction where customers run into trouble.
Marketing touchpoints
Add product videos to your website, bots, newsletters, social media.
Product tours
Embed feature explainer videos within product tours for time-starved customers.
Knowledge base
Power your knowledge base or Help Center with how-to videos for faster responses.
Video Hub
Give all your product videos a central home using Trainn's Video Hub. Organize your on-demand training videos, feature walkthroughs, how-to videos into standalone video pages or libraries.
Lead-generation pages
Turn your webinars, walkthrough videos, customer stories into a SEO-friendly pages to collect leads.
Customer Onboarding Journey
Send a playlist of onboarding videos to help your new users get started with your product without waiting.
Video Help Center
Create a Video Hub that answers FAQs and customer support tickets faster and offer product support proactively.
Academy
Offer a structured Learning Center to help customers boost their skills and get the most out of your product. Build content, organize, and deliver a thorough Customer Training Portal with zero-code.
LMS Academy built for scale
Train customers with personalized courses, bite-sized tutorials, and built-in assessments.
Customized learning portals
Create personalized programs based on customer roles, teams, and company needs.
Built-in certification generator
Let your pro customers make their knowledge official with verified certifications.
Communities and forums
Allow customers to start discussions with peers, and interact with experts for solutions.
Explore Trainn's SaaS LMS
Ready to Accelerate Your Customer Education?