Need to make some quick video edits or create a professional-level production? Check out our list of the 10 best online video editing tools.
Video marketing has become an integral part for many companies and individuals. This is because videos are often more engaging and persuasive than written content. This makes them an essential tool for marketing a brand or product.
Moreover, the demand for video content from consumers has increased significantly over the years.
Creating videos that are engaging and effective can be a challenging task. Today videos need to follow the latest trends and best practices in order to stand out from the competition. Moreover, they also need to make sure that their videos are of high quality and appeal to the target audience.
The good news is, there is now video editor software that can help businesses and individuals create amazing videos with ease. These online video editing tools can help users make videos in no time. You don't even need any prior experience in video editing.
Here is a top ten list of the best online video editing tools. This will help you find the best online video editor for your needs.
Each of these tools offers different features and functions, including AI capabilities. We'll also look into each tool's pros and cons. So, you can find the one that best suits your needs among the different types of video editing software.
1. Trainn
Trainn is an online video editing tool that focuses on providing a simplified and streamlined editing experience for users. It aims to make video editing accessible to beginners as well as advanced users. Editors can create stunning videos in just 5 minutes with four easy steps with Trainn. This makes Trainn it one of the fastest ways to edit video.
Screen recordings can be converted into product demos with the help of Trainn. Record your camera, walk the world through a presentation or upload a pdf. Use AI voiceovers in any language and dialects.
Trainn helps you take customer education to everyone your customer wants educated.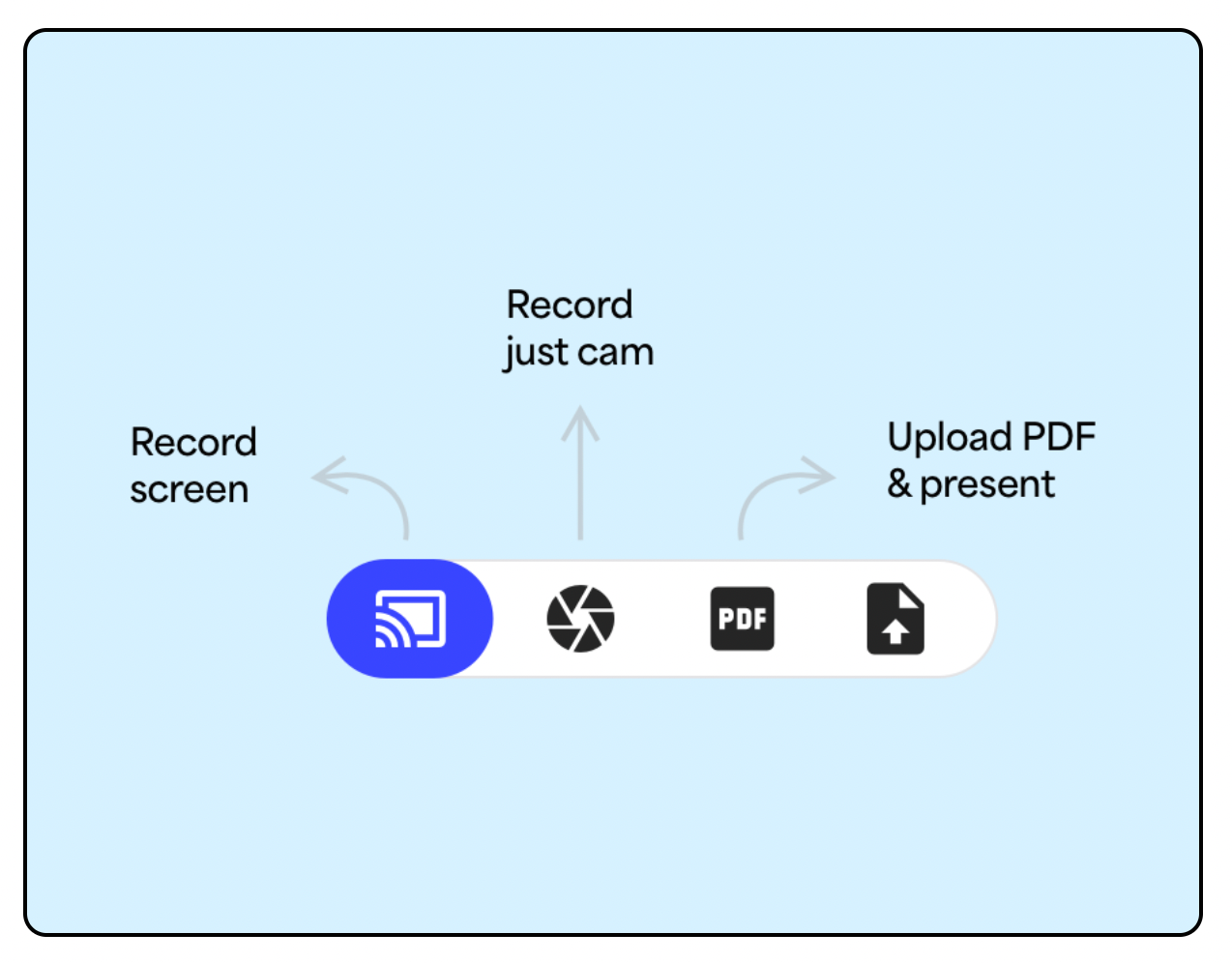 Features:
User-friendly interface for easy editing.
Easy functionality for quick and simple edits.
Pros:
Easy-to-use editing tools.
Quick rendering and exporting options.
Convenient solution for quick and straightforward edits.
Cons:
Not suited for animated video creation.
Pricing:
The Creator Suite Plan costs just $25 per month per user.
1. Adobe Premiere Pro
One of the most-known names when it comes to video editor software, Adobe Premiere Pro.
It offers an extensive package of features and tools for amateur and professional video editors. It is a real-time video editing software that is known for its status, flexibility, and capacity to handle high-resolution footage.
Key Features:
Timeline-based editing interface.
Multi-camera editing.
Advanced color grading and correction tools.
Pros:
Professional-grade editing capabilities with aspect ratio flexibility.
High compatibility with various video formats.
Regular updates and improvements.
Cons:
Difficult learning curve for beginners.
Subscription-based pricing.
Pricing:
Pricing varies based on the chosen plan.
2. iMovie
iMovie is a user-friendly video editing software developed by Apple Inc. It is helpful for beginners and casual video creators. It allows users to import, edit, and share videos with minimum effort.
Keyboard shortcuts for video edits are a remarkable feature. iMovie offers features such as trimming, splitting, adding transitions, titles, and visual effects.
Key Features:
Easy interface with drag-and-drop options. This makes the video-editing process easy.
Pre-installed soundtracks, titles, and templates.
Pros:
Ideal for beginners.
Free for macOS and iOS users.
Cons:
May not cater to the needs of professionals.
Available only for Apple devices.
Pricing:
iMovie is free on macOS and iOS devices.
3. Final Cut Pro
Final Cut Pro offers advanced editing tools and high-performance capabilities for Apple users. It is known for its robust features and seamless integration with other Apple products.
Final Cut Pro is widely used for editing commercials, films, television shows, and product demo videos, to name a few. It provides a wide range of editing tools. These include multi-camera editing, advanced color grading, motion graphics, and audio editing.
Key Features:
Advanced editing tools for professional editing.
High-performance capabilities for smooth playback and real-time effects.
Pros:
Advanced audio and video editing tools.
It has a free trial option for video projects.
Cons:
Compatible only with macOS.
High cost compared to others.
Difficult learning curve.
Pricing:
This video editor software price varies in the region.
4. Renderforest
Renderforest is one of the best online video makers that enables users to create professional-looking videos, animations, and slideshows. It helps produce engaging visual content without needing advanced skills.
Key Features:
Wide range of templates for videos, animations, and slideshows.
User-friendly UI with drag-and-drop options.
Pros:
Large template library for various video types and styles.
Quick rendering and exporting of files.
Cons:
Free plans may have limits and watermarked videos.
Pricing:
Pricing is based on subscription duration and the plan level chosen. Users can also use the free version.
5. InVideo
InVideo is an online video editing app that allows users to create high-quality videos quickly and easily. With its easy-to-use interface and large template library, InVideo offers editing for various video types. For example, marketing videos, social media content, and presentations.
Key Features:
Huge template library for different video types.
Collaboration for team projects.
Pros:
Suitable for users of all levels.
Quick editing and rendering times.
Cons:
Some features may require upgrading to a higher-priced plan.
Pricing:
Pricing is available on a monthly or yearly basis for advanced features. There is also a free plan.
6. Clipchamp
Clipchamp is an online video editing and creation platform that offers a range of tools to trim, merge, and add effects to videos. Thanks to its cloud-based features, users can edit videos directly in the browser without the need for software installations.
Key Features:
User-friendly UI for easy editing.
Option for exporting videos to social media.
Pros:
Simple interface.
Wide range of editing tools and effects.
Cons:
Free plan provides output with a watermark.
Pricing:
There is a free plan with limits. Paid plans include different pricing tiers.
7. Kapwing
Kapwing is suitable for casual users and serious content creators. They can trim videos, apply filters, and add text and images to the videos. It also provides options for collages, memes, and social media content.
Key Features:
Tools for trimming, subtitles, and filters.
Social media templates.
Pros:
Easy-to-use.
Versatile editing tools.
Cons:
Most features are restricted to the paid pro and business plan.
Pricing:
Paid subscription. Options for monthly or yearly payments.
8. FlexClip
FlexClip eases the process of creating videos for different purposes. Users can add text, overlays, transitions, and audio to enhance their videos. It also provides features for recording voiceovers, screen capturing, and video conversions.
Key Features:
Templates for different video types and purposes.
Voiceover recording and screen capturing.
Video conversion.
Pros:
Simple interface.
Many video templates to choose from.
Cons:
Advanced options are in the paid plans.
Pricing:
FlexClip offers a free plan with limits. For full access to its features, users need to upgrade to the paid plans.
9. Magisto
With AI-powered technology, Magisto analyzes raw footage, applies automatic edits, and creates great videos with minimum effort. It is suited for creating marketing videos, social media posts, and personal video files.
Key Features:
AI-powered editing.
Automatic edits and smart video creation.
Pros:
Wide range of editing styles.
Quick and efficient creation.
Cons:
Limited control over specific edits compared to manual editing.
Pricing:
There are several subscription plans to suit different users and their needs. Its basic plan is free with limited features. For more features, users can buy a paid one.
Conclusion
These 10 best online video editing tools provide users with a wide range of options for editing videos. Whether you're looking for a quick and easy way or need advanced tools, there's something for everyone.
From free online video editor to affordable editing software to costly suites, these tools offer great value for money. They have many features to help you create amazing videos quickly and easily.
We wish you the best of luck in your video editing endeavors!