Introducing Zing! A new way to experience video creation and editing.
We have always been obsessed with empowering knowledge owners to create engaging video content without the need for professional assistance. We acknowledged the lag in communication this left and created Trainn to solve the problem at hand.
In 2020 we started Trainn with a simple video recorder cum editor that allowed users to effortlessly create professional walkthroughs and how-to videos by recording product workflows and adding AI-powered text-to-speech voice-overs.
Our sole motto was to reduce the time it took to convey your product's 'wow' factor to your user. As more people tried the product, each piece of feedback was a golden morsel in a sack of rice.
By the time  1500+ users created more than 15000 product videos using Trainn, the feedback loop was directly associated with our product development. We chose to go after our observations and conversations with users. We listened to the ones that loved Trainn, the ones with complaints, those that converted, and those that dropped off in the middle.
And that's when we realized something – we needed a complete overhaul of our product!
More specifically, make product video creation more intuitive and easy.
Introducing Zing: What's New and Improved?
We did what we do best - put our heads together to create the next extraordinary video creation experience.
After an extensive beta testing period with our existing customers, sleepless nights, and a broken coffee machine, we are thrilled to announce the launch of Zing, our new recorder cum editor, with much more.
Automatic Zooms
The most requested feature by our users was the ability to add zooms to product videos.  With Zing, not only can you add zooms manually, but our advanced technology also automatically applies zooms based on your interactions during screen recording (a utopian would call us dramatic)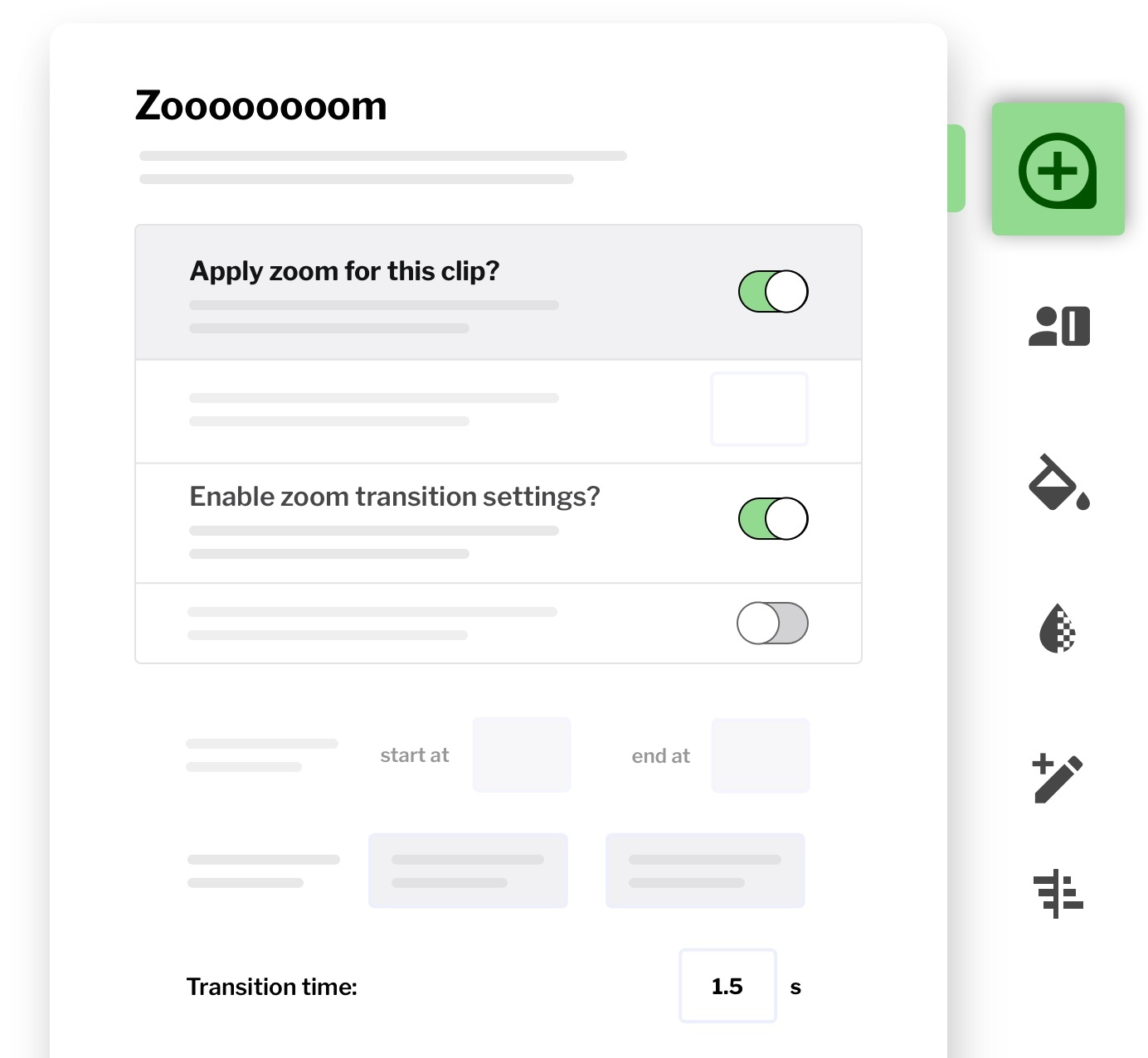 Multiple Ways to Add Voice-Overs
Zing introduces a range of options to add voice-overs. With our text-to-speech feature, you can choose from different emotional styles, such as happy, cheerful, hopeful, or excited. Alternatively, you can include voice-overs using your own voice or even record with your camera turned on, providing the ability to re-record only select video clips easily.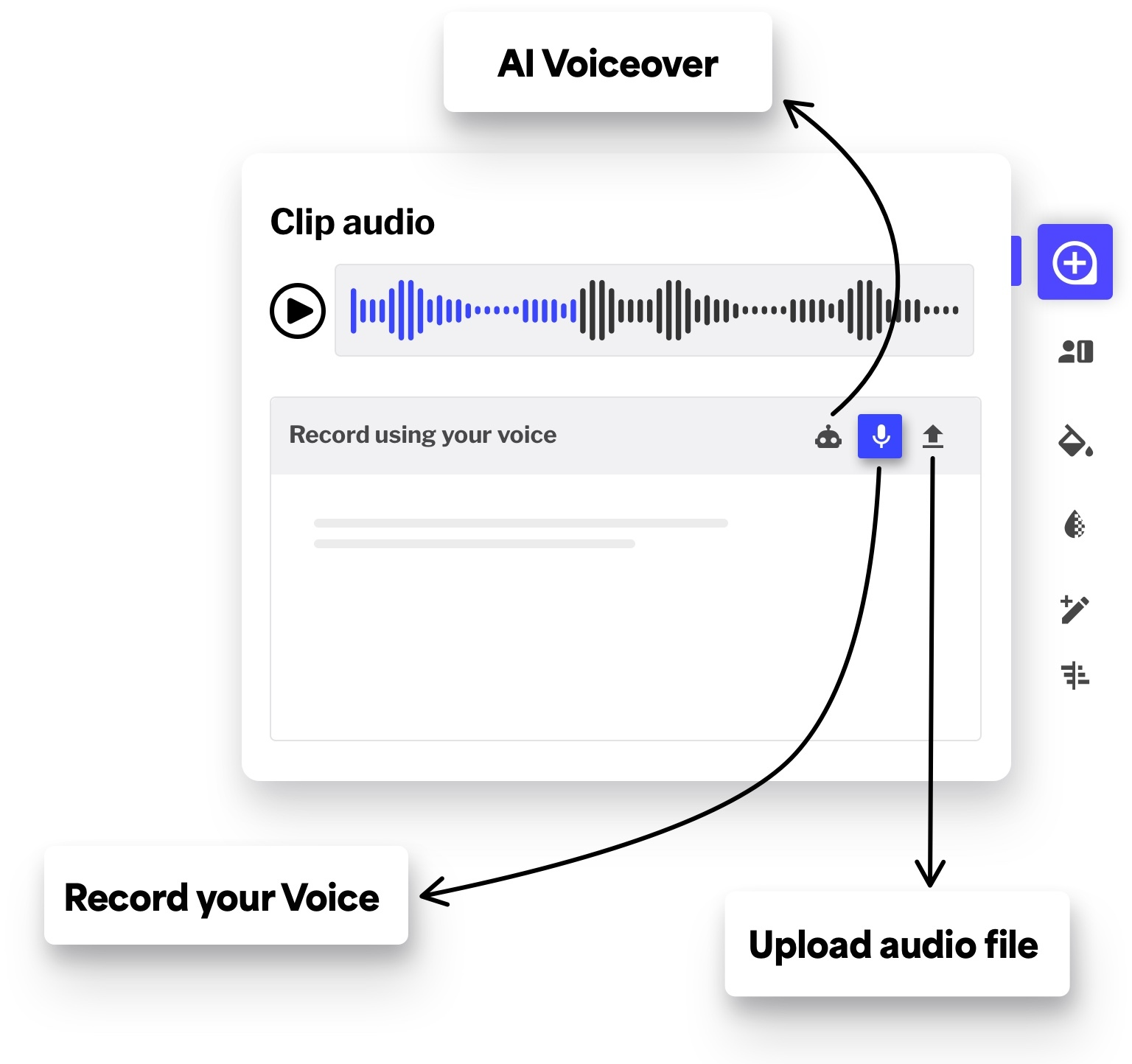 Record a presentation as a video
Product training is more than just on-screen demos. You also need to educate users on concepts, your product terminologies, and more. Zing lets you create engaging video presentations by uploading your presentations as PDFs.
Annotations
It is finally here! This was one of the most wanted features, as users wanted to enhance their visual storytelling through different annotations. You can easily add text annotations, arrows, and rectangles to your videos. You can also maintain your brand consistency by customizing text fonts and styles.
Trim, Split, Merge & Reorder
We decided to give you an opportunity to fight with time here.

Our old editor did not allow users to trim or split videos. We carefully redesigned Zing to help users enjoy complete control over editing their videos. You can trim and split video clips, merge generated clips, and reorder them as needed, even if they were recorded in a different sequence.

Insert images and pre-recorded videos
Regardless of whether you've used our recorder or not, Zing enables you to upload screen recordings effortlessly, split them into multiple clips, and add voice-overs and edits seamlessly.

Insert images into video clips and apply voice-overs, or use our "Generate Image" functionality to quickly create images based on templates, requiring only a few clicks.
Advanced Timeline features
From a deep discussion with one of our customers, we understood that users preferred precise control over their video creation process – adjusting the video playback speed, determining when audio should start playing, and controlling when spotlights should appear. With Zing, you get full control and greater flexibility to achieve the desired output quality.

Different Layouts
In the previous version, video resolution was determined solely by the width and height of the screen recording. This resulted in drawbacks, such as the need for letterboxing or pillar boxing to fit a 16:9 aspect ratio. Now, we have perfectly designed the editor canvas to a 16:9 ratio, enabling you to add background colors and images to your video clips.  

If you are recording yourself on the screen, then don't bore customers with your face bubble always to the top right. We've added 16 custom layouts for you to try, test, and choose from. Unlike other recording tools, you can change layouts whenever you want. Importantly, you can add different layouts to different clips based on what the content demands.


Automatic Captioning and Subtitles
Zing automatically generates captions for all video types, utilizing language detection from the audio. Furthermore, users can easily add subtitles in multiple languages with just a few clicks.
Clone Videos in Multiple Languages
Expanding your video's reach is much simpler. With Zing, you can effortlessly create multilingual versions of your videos. For example, if you've created a video in English, you can easily generate a Spanish-dubbed version with support for over 20 languages.
Auto-generate a readable summary for your recorded video
We noticed that users seldom add a description or summary to their videos because it is time-consuming. We believe that every knowledge consumer is different – some prefer videos, and some like to scan a readable version.

Based on video transcripts, Zing will automatically generate readable descriptions or summaries, and we are also working on incorporating screenshots. Once this feature is released, you can create a video while we take care of creating a readable summary for your audience.
Are you ready to 'Zing' your videos?
We are excited to show you the power of a good video editor. We invite you to experience Zing with a 14-day free trial—no credit card required. We urge you to try Zing and share your feedback. We care about what you think, and we want to work on making the video creator of the next generation with your input. Let's make product video creation fast, easy, and fun!