Are you ready to revolutionize your customer product training? Uncover the secrets to creating engaging training experiences that captivate your users and elevate your business success with Trainn's expert guidance and video-first approach
Customer product training strategy is crucial for businesses to drive user adoption and satisfaction. Well-trained customers can maximize product potential, leading to increased loyalty.
In today's digital landscape, attention spans are short, and customers expect captivating learning experiences.
Traditional methods like lengthy manuals fail to engage. Online training or knowledge training has taken the forefront.Businesses need innovative approaches to train customers on their product features.
This helps when within the team members to stimulate interest, retain knowledge, and encourage participation.
Customer training not only improves customer engagement but it also but also enriches customer experience.
In this blog we will explore 5 strategies and see product knowledge training examples from real like B2B SaaS companies. These companies have not only educated their customers but also trained their employees, sales teams, sales reps and customer service teams.
1. Using Interactive Elements
Interactive elements are game changers in product training for customers! It helps bring out the features and benefits of your product much better in the interactions with customers.
Firstly, interactive elements enhance engagement by actively involving learners and boosting their participation. This leads to better knowledge retention and understanding.
Secondly, interactive elements provide a hands-on experience, allowing learners to practice using the product or service in a simulated environment. This practical approach reinforces learning and builds confidence. This way, it caters to all types of product knowledge whichever part of the customer cycle the user is at.
Lastly, interactive elements enable personalized learning by allowing learners to navigate at their own pace. This way they can focus on areas needing improvement and receive targeted feedback.
To achieve these benefits, specific interactive tools and techniques can be utilized. Quizzes and assessments throughout the training reinforce key concepts and provide immediate feedback.
Simulations and virtual labs offer realistic environments for hands-on practice without the fear of mistakes to use in training sessions.
Gamification elements, such as leaderboards and rewards, add a fun and competitive aspect to the training process. This helps in motivating learners to achieve milestones.
There are many B2B SaaS companies product training best practices when it comes to using gamification.
For example, Salesforce's Trailhead combines gamification, quizzes, and hands-on exercises to create an informative and enjoyable learning experience.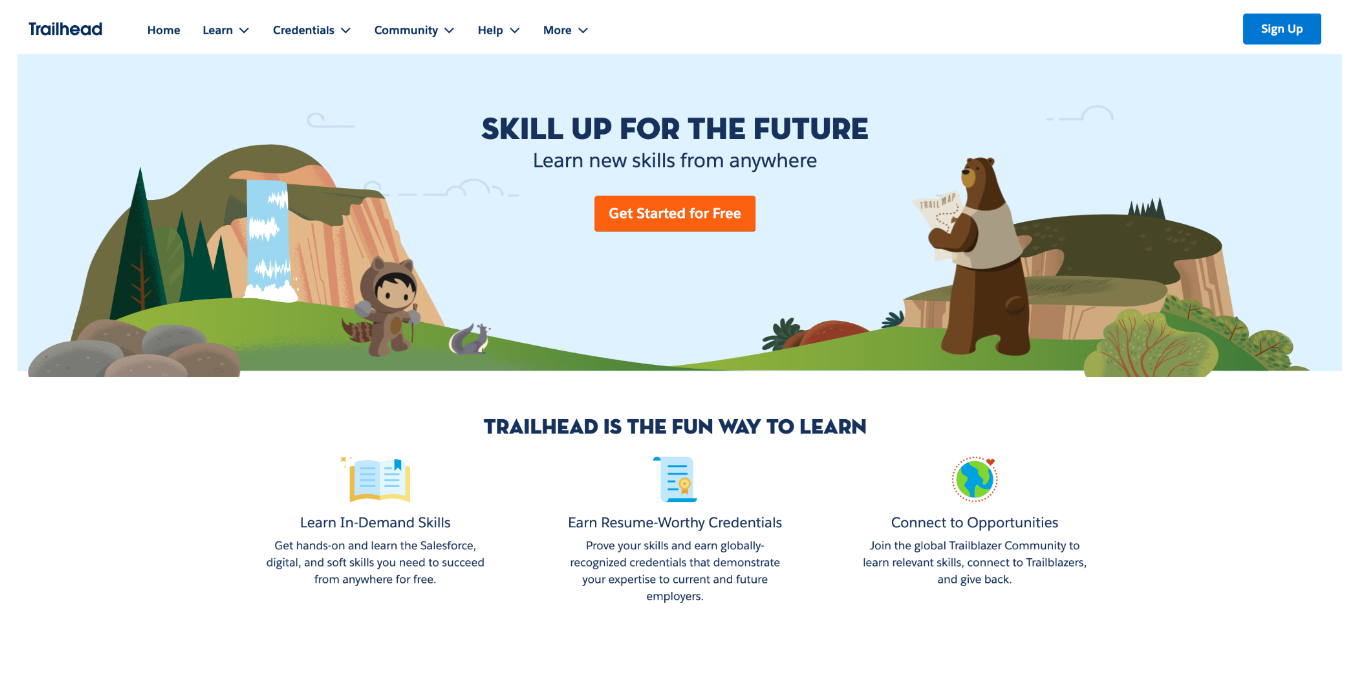 Through Trailhead, Salesforce empowers its users to learn about their CRM solutions in a dynamic and enjoyable way. Learners can earn badges and points as they progress through various modules and projects, providing a sense of achievement and motivation.
This gamified approach not only enhances engagement but also fosters a sense of competition. It also helps encourages users to explore different learning paths.
2. Personalizing the Learning Experience
Personalization is crucial in product training for customers, catering to the unique needs and preferences of individual users.
By tailoring the training content, businesses enhance engagement and ensure effective learning.
Personalized learning leads to improved outcomes and higher engagement. To customize the training content, businesses can employ strategies that help assess learner knowledge level and create adaptive learning paths. Understanding learner profiles helps in figure out individual needs, while adaptive learning paths help adjust content based on learner progress.
Customizing content formats allows learners to engage with materials that suit their preferred learning styles.
One exemplary B2B SaaS business that has excelled in delivering customized learning experiences is Slack. With its platform designed for workplace collaboration and communication, Slack has recognized the importance of providing personalized training to its users.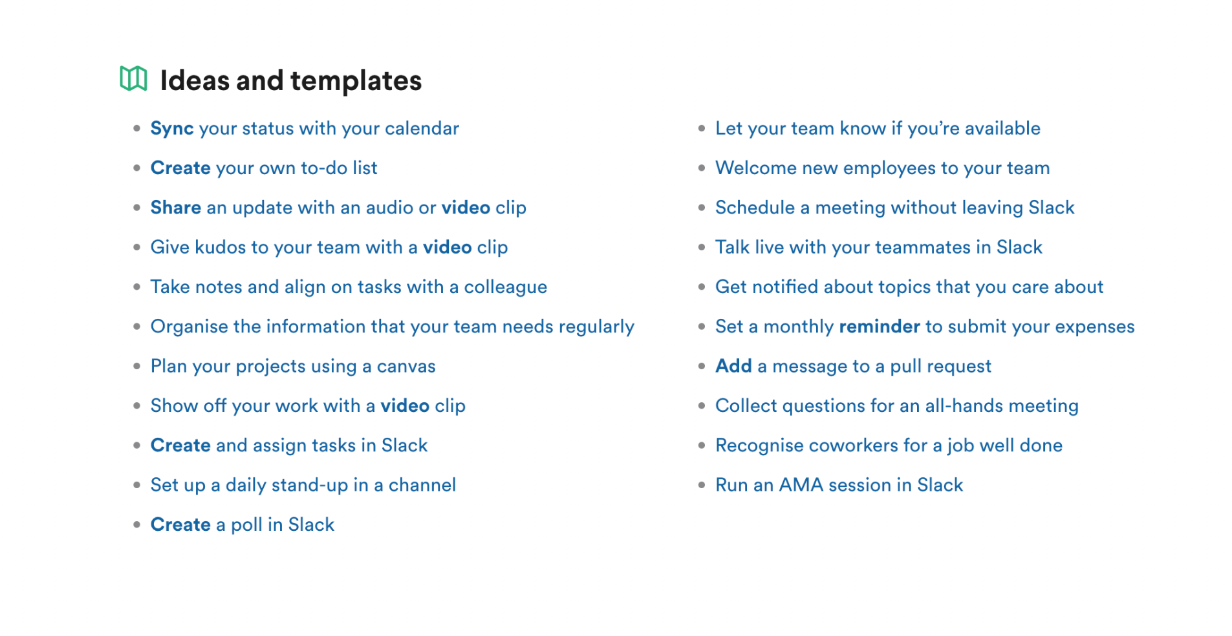 Through Slack's Learning Center, users can access a range of resources tailored to their specific roles, needs, and proficiency levels. This personalized approach has empowered users to gain in-depth knowledge of Slack's features, enhance their productivity, and streamline their workflows.
By offering customized learning experiences, Slack has not only increased user engagement and satisfaction but has also accelerated user onboarding. This has led to faster adoption of the platform and driving business growth.
With the fast pace of tools available today, anyone can recreate this magic in minutes. You can be the next Slack too!
Trainn offers customizable learning paths and content modules, empowering businesses to create unique and tailored training experiences that resonate with users. Incorporating personalization in customer product training drives better user adoption and customer satisfaction.
3. Utilizing Video for Engaging in Training
Video captivates and retains users' attention, making it an effective medium for customer product training. Cutting the array of information in the knowledge base into bite sized information makes the product benefits more digestible.
Its visual and auditory elements engage multiple senses, simplifying complex concepts and fostering understanding. Incorporating video offers benefits such as enhanced engagement and the ability to utilize storytelling techniques.
We at Trainn specialize in video creation for product training. In our blogs, we cover a multitude of tips on how to leverage videos for customer education. We explore how AI video training can be more human. We also find effective ways to use videos in the customer lifecycle nonchalantly.
Incorporate visuals and demonstrations, such as screen captures, to provide a visual representation of product usage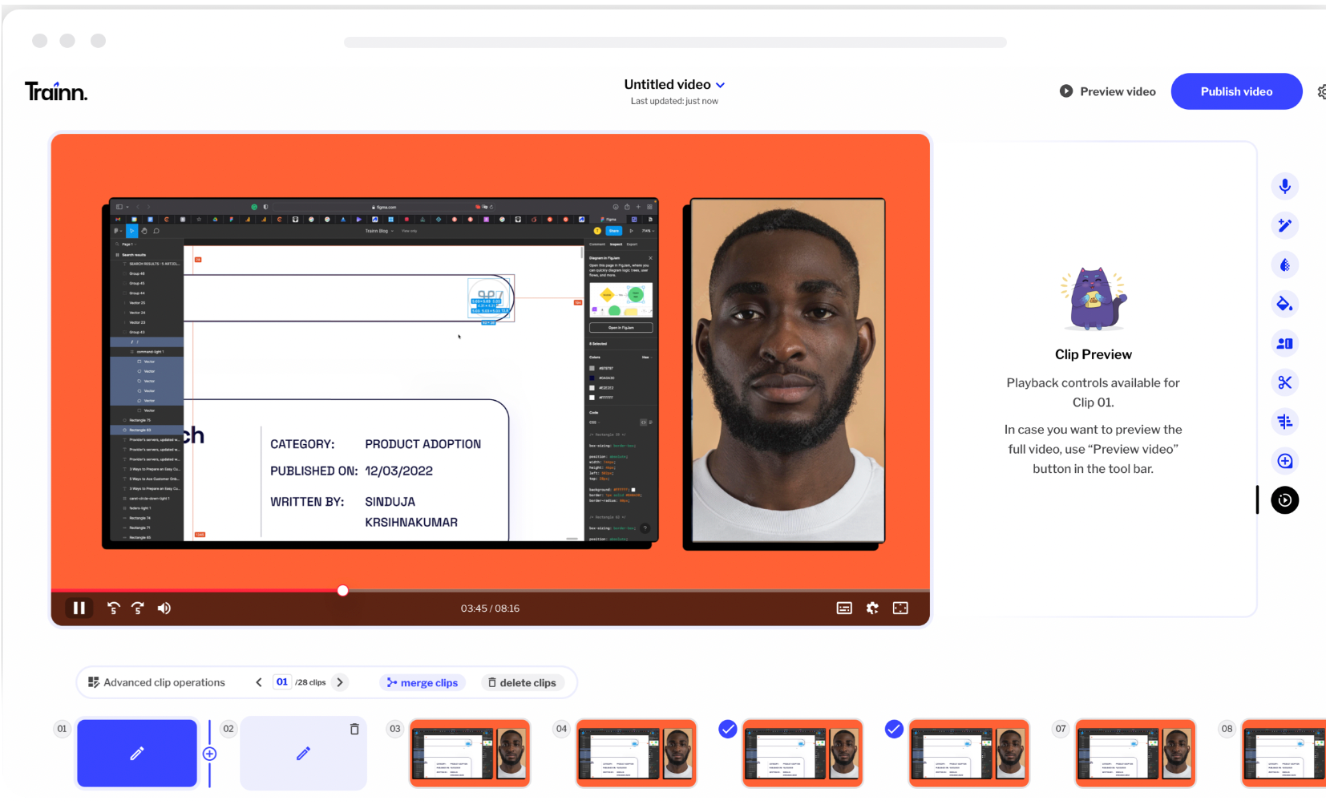 One of the best hacks we have noticed is to utilize storytelling techniques like real-life examples. An exemplary B2B company utilizing video for engaging training is HubSpot.
HubSpot Academy's video courses on inbound marketing and sales combine educational content with visually appealing visuals, animations, and demonstrations. Learn from successful examples like HubSpot and leverage video through Trainn's platform for elevated product training for customers experience.
4. Encourage collaborative learning
Collaborative learning offers distinct advantages in customer product training, promoting active participation and knowledge exchange among users. By encouraging collaboration, businesses tap into collective wisdom, creating a richer learning environment.
Furthermore, collaborative learning builds a sense of community among users, fostering engagement and long-term satisfaction.
Trainn's platform enhances collaboration in two ways. First, you can add Learner Groups for your training courses. You can also gauge each learner's learning metrics which will show their engagement levels on the 360-degree dashboard.

You can customize who views your courses and what conditions they need to fit in to view your course. You can learn more about it on our page.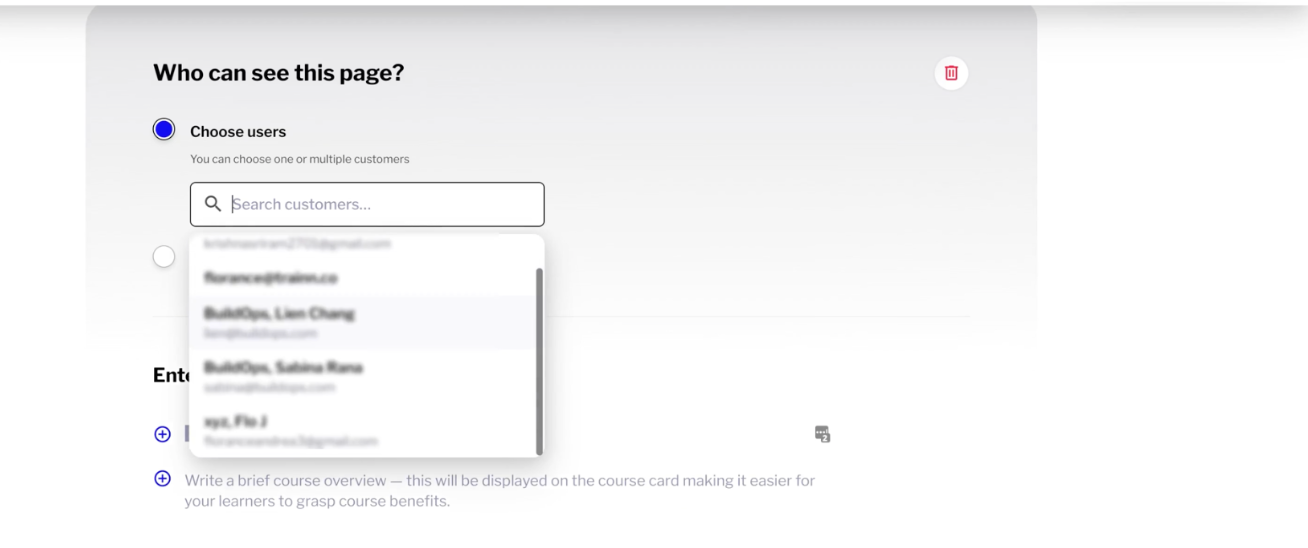 Secondly, you also have the option to invite colleagues to your workspace. Working in a group would encourage teamwork and problem-solving.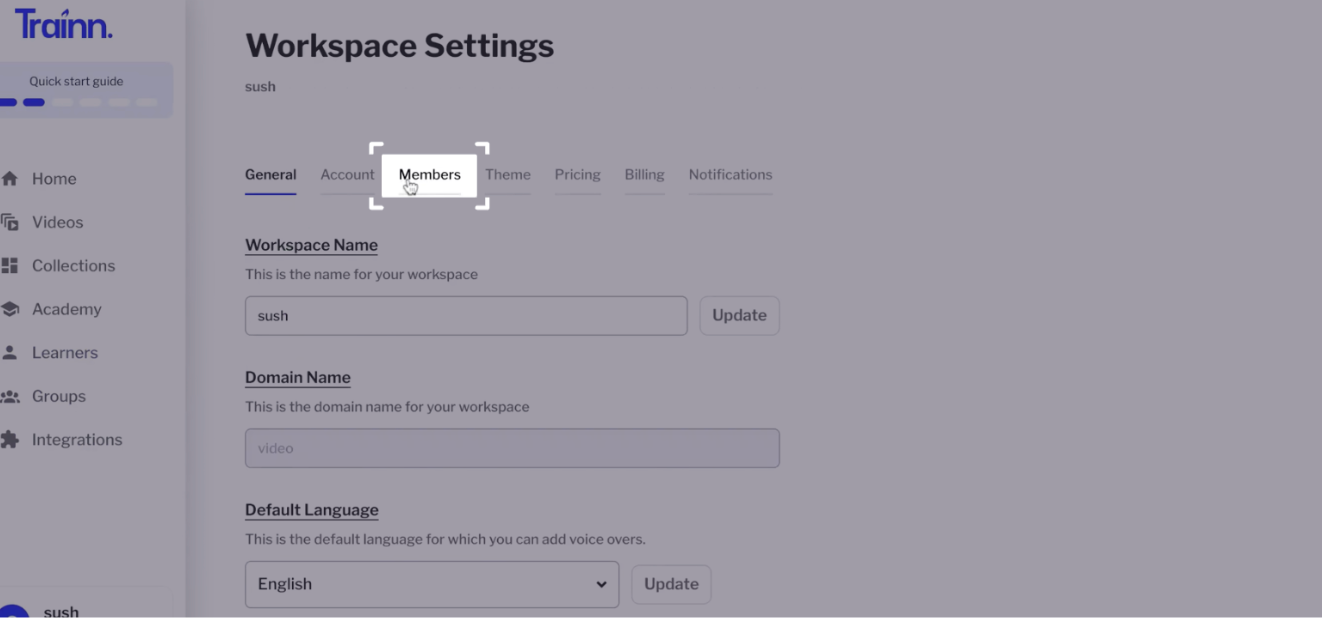 By embracing collaborative learning and utilizing Trainn's platform, businesses can create an interactive and engaging training experience. The platform's features empower users to connect, share knowledge, and enhance their understanding.
Cultivating a collaborative learning community ensures a comprehensive and enriching training program.
5. Measuring and improving engagement
Measuring engagement is crucial in customer product training as it provides valuable insights into the effectiveness of the training program and helps businesses make data-driven improvements.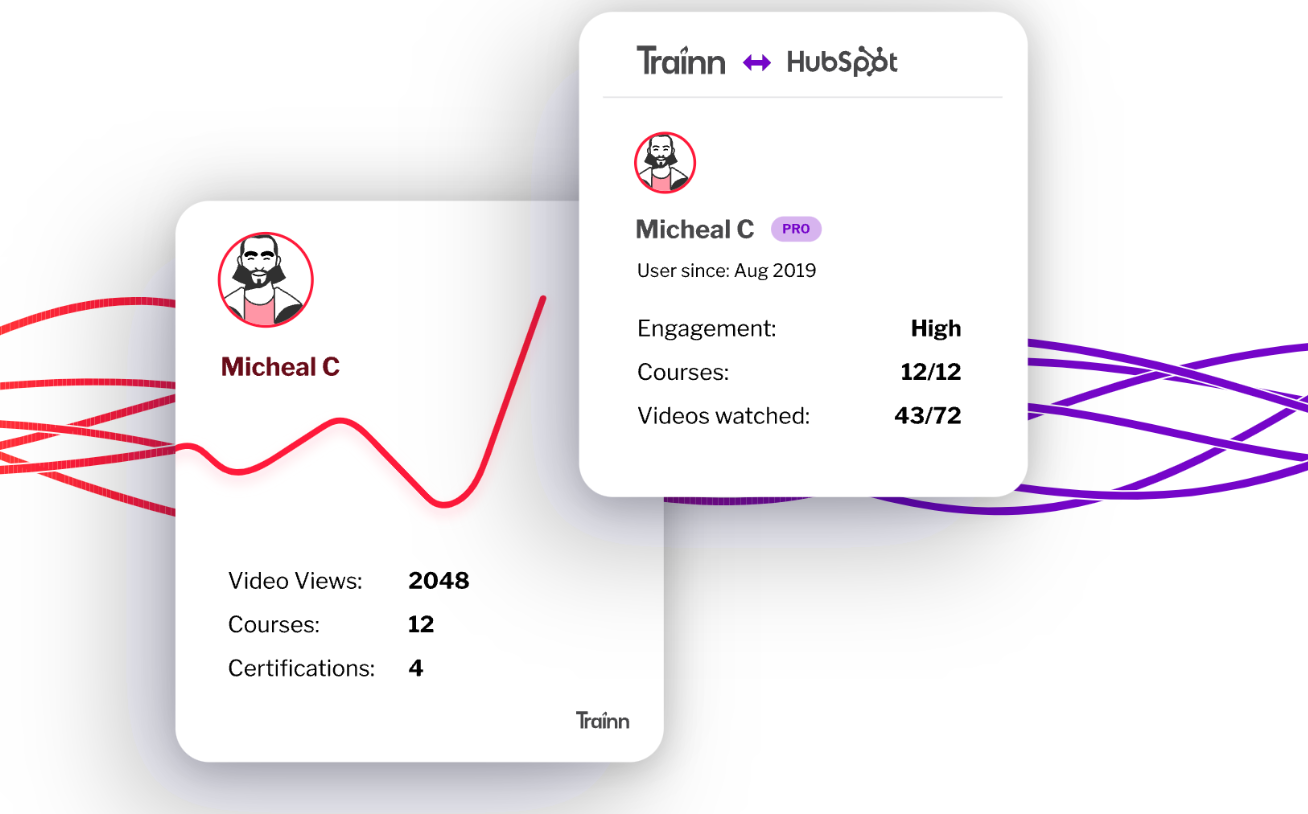 By understanding key metrics and utilizing appropriate tools, businesses can assess engagement levels and optimize the training experience. Here are some metrics that Trainn's 360-degree dashboard can help you decode.
a) Completion Rates
This metric provides insights into user commitment and the overall comprehensiveness of the training program.
b) Time Spent
This helps gauge the level of user engagement and identify areas where users may be losing interest or encountering difficulties.
c) Assessment Performance
Evaluating user performance in quizzes or assessments provides an indication of knowledge retention and understanding of the training material.
To improve the training experience, businesses can leverage data insights. Identify pain points by analyzing engagement metrics and address them with content revisions or enhanced interactivity.
Trainn's video-first approach and commitment to customer success have helped us in delivering effective and engaging training solutions. With Trainn, unlock the potential of engaging training. Witness the positive impact it can have on your customers and your business.